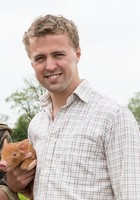 Nick Francis
Nick first started producing food for his table whilst at university where he took on an allotment to produce vegetables and salad. With a fondness for pork and bacon two Tamworth pigs soon followed, and Paddock Farm was born. Sourcing and eating great food remains Nick's big passion.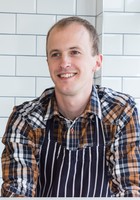 Jon Francis
Jon graduated from Goldsmiths College in London with a degree in Drama and Theatre Arts but returned to his roots to set up Paddock Farm with Nick. He is married to an Italian from Florence so benefits from plenty of Italian influences in his charcuterie production.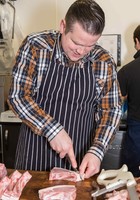 Tim Newman
Tim inherited an affinity for butchery early in life - it runs in his family. He set up his own shop in his early twenties and has worked with some of the best in the business. He manages Paddock Farm's shop and retailing, ensuring every customer gets the advice, service and quality that they deserve.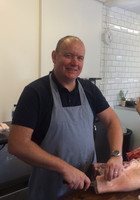 Mark Nurden
Mark is the most recent addition to the Paddock Farm team. He's our new butcher and product tester extraordinaire... He's particularly fond of the pork pies!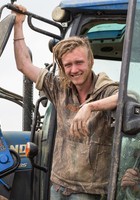 Nathan Franklin
Nathan was Paddock Farm's first full time employee and came on board as a fresh faced apprentice pig farmer. He's been a central part of the team as Paddock Farm developed and is now herd manager, responsible for the day-to-day running of the farm.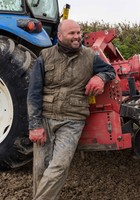 Paul Hart
Having lived in Spain his whole life before coming to work on Paddock Farm the British winter is hard on Paul but as long as Barcelona are winning the football he's a happy man. He works with Nathan looking after the pigs but also works in the butchery.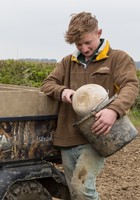 Bertie Fox
Bertie works part-time on the farm around his college commitments. He grew up on a neighbouring farm so is right at home with the pigs.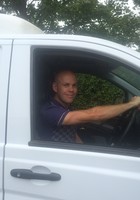 Joe Lee
Joe went to school with Nick and Jon and is entrusted with the important task of getting our pork delivered to restaurants. Nothing is ever too much trouble for Joe and no amount of traffic will cause him to stress!
Garry Squance
Garry came on board at the very beginning before we'd ever sold a sausage. His half-century of butchery experience has proved crucial for us to get the best from all our animals. He works in the butchery every Thursday, specialising in the Tamworth pork.